Ready for your holiday in Mallorca? The island of relaxation is a destination full of charm that will amaze you. Not only will you be amazed by its incredible beaches and its breathtaking landscapes but also for its delicious gastronomy and the fun village parties. Although summer is one of the best seasons for many to visit the island, the truth is that it is also one of the hottest times. The sun and high temperatures combine and if you are not prepared for it, it can affect your health. Here at Sol Hotels we want you to enjoy your summer in Mallorca to the fullest. Therefore, we have prepared a list of tips in order to take shelter from the heat during your trip to the island.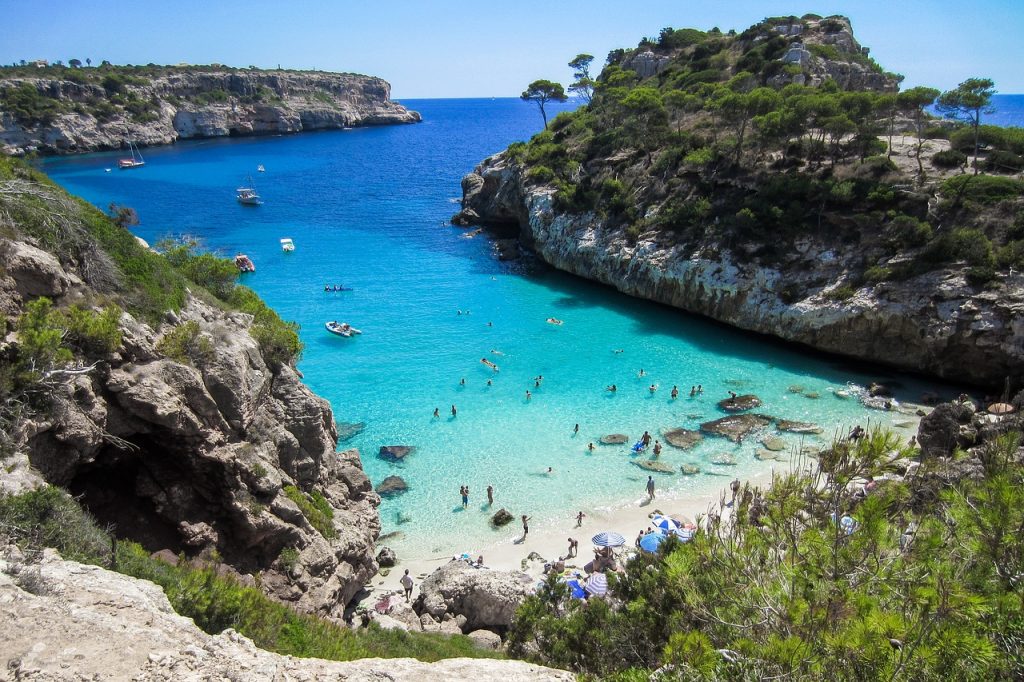 Drink a lot of water
Don't wait to be thirsty. It is recommended to drink eight glasses of water daily (approximately two litres) to stay hydrated in high temperatures throughout the day. It is important to drink a sufficient amount of water, since in the summer it is easier to dehydrate and suffer heat stroke. In addition, it is also advisable to consume isotonic drinks to recover the mineral salts that we lose with sweat.
Sun protection
To avoid serious skin burns. If you have not been exposed to the sun for a long time and you are going to visit the beaches of Mallorca, you will need to have a minimum protection of 30. Be careful if you sunbathe in the peak hours of the day, since it is the time in which the sun is at its strongest and there is a greater risk of burns and heat stroke.
Fruits and vegetables
Consume them daily and avoid big meals. If you consume light foods, it will facilitate digestion and mitigate the effects of heat. A very healthy option that, in addition to helping us to escape the high temperatures, is very beneficial for our body.
Avoid doing sports in the middle of the day
Between 12 noon and 6 o'clock in the afternoon. If you do intense physical activity when the sun is at its strongest, there is a risk that you will suffer from sunstroke, so it is recommended to do outdoor sports at sunset.
Keep refreshed
For example, take a dip in the pool at one of our hotels in Calvià, Sol Beach House and Sol Kathmandu Park, while you enjoy a relaxing holiday with the family, your partner and friends.
Enjoy an unforgettable summer in Mallorca and explore every corner of the island. Remember to protect yourself from the sun!