Active tourism, based on the practise of a sport during the holidays, is increasing since the 90s. Although the reasons to practise this type of tourism vary from person to person, the majority of sports tourism lovers search for open natural spaces to get away from polluted cities and to enjoy nature. In fact, there is an increasing number of businesses and sports hotels which offer material rental, guide services or which sell sports packages which include the equipment, the route and the classes.


Fuerteventura island is one of the preferred destinations by sports lovers due to its versatility: in the island one can practise from the most extreme water sports (windsurf, kitesurf, diving, surf…) to the most complete earth sports like golf, cycling or tennis. If you want to start practising sports like diving we suggest you visit the diving school of the Iberostar Fuerteventura Palace Hotel, where you will learn to do your first immersions in any of the three languages in which classes are given: German, English or Spanish.
Fuerteventura also constitutes a perfect site to practice golf, an elegant and very healthy sport which helps us exercise our cardiovascular system, burn fat and keep fit, specially after 40. Fuerteventura features some of the most important golf courts of the Canary Islands, and the best option to visit them is to take advantage of the partnership agreements the Iberostar Playa Gaviotas Hotel has with some of them.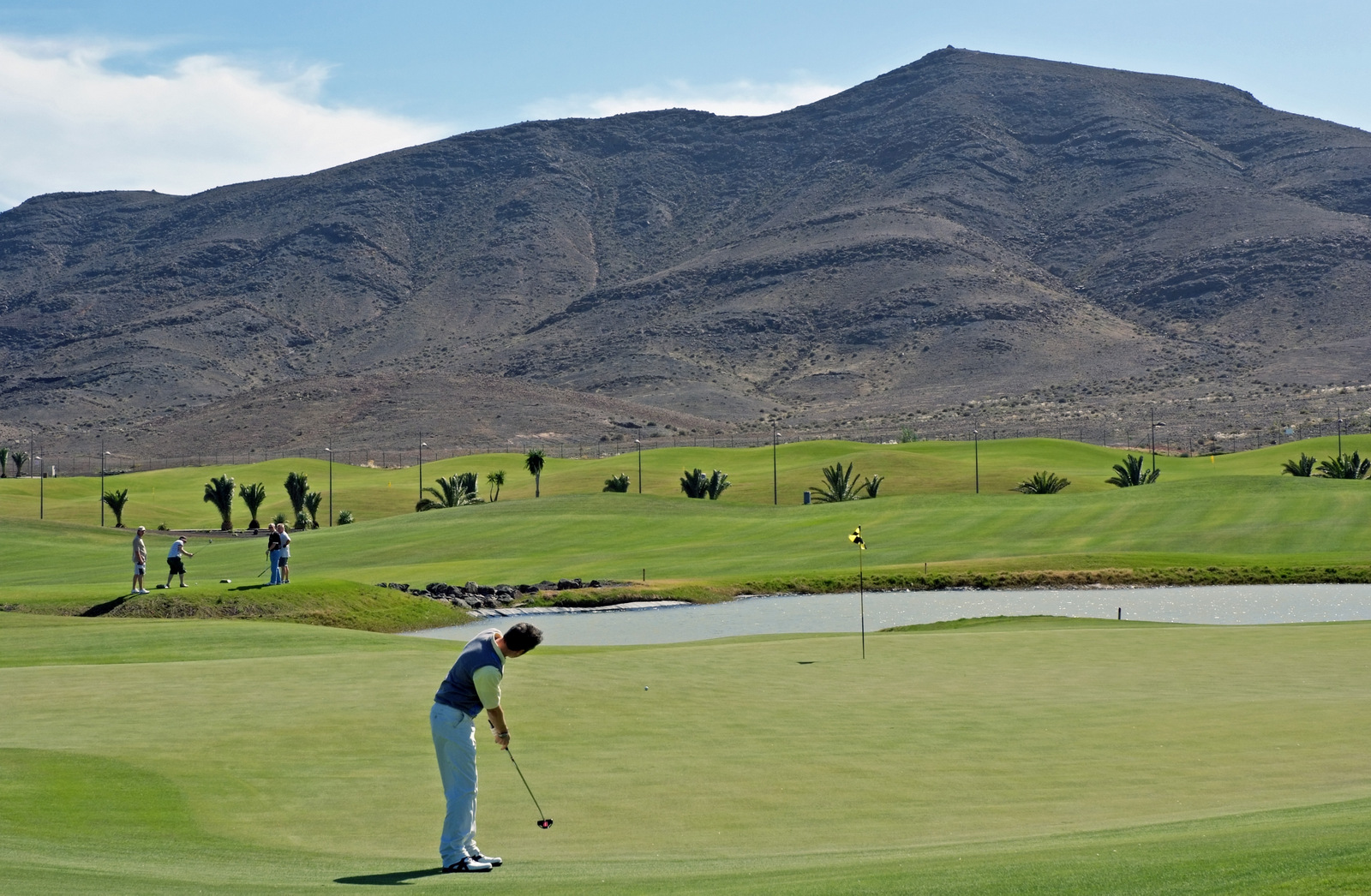 Make the most of your trip: book your holidays in the best sports hotel of Fuerteventura and enjoy the sports the island offers you with your friends or family: tennis, golf, diving, windsurf, cycling… The options are endless!