Elegant, comfortable and sophisticated, the hotels of the Petit Palace Hotels chain are one of the best examples of urban accommodations we can find today in Spain. The delicate refurbishing of the emblematic buildings of the main capitals of the country is the success of the staff of one of the most innovative firms in the whole panorama of urban hotels in Europe.
Inspirited by the best hotel cities in the world, like New York or Tokyo, the urban hotels Petit Palace has in our country have a special taste for the authentic. The experience of travelling may be perceived in different ways by different people. For sporadic travellers, travelling is a complete adventure: the destination is usually new and the illusion and eagerness to spend some days far away from routine make everything perfect. For the expert globetrotter, travelling is always an adventure, but it is necessary to search for new stunning destinations that crown that special trip or, if we are talking about a business trip, a hotel which is much more than… a hotel. 
Business trips abroad are a complete penitence for the traveller who, on the one hand, does not enjoy the calmness of finishing his day at home with his beloved ones, and on the other hand, is so tired that he cannot make the most of the leisure and relax services of the destination.
Because of that, the hotel becomes an essential part of the trip. Choosing a good business hotel in Madrid or a business hotel in Barcelona may be relatively easy as the demand has increased the options for those who travel for business, one of the most important tourist sectors nowadays.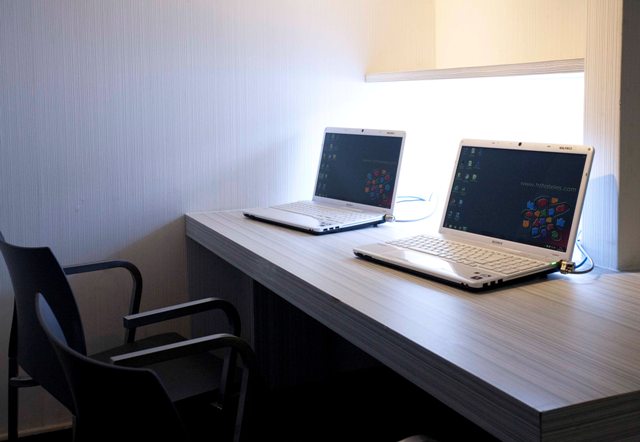 However, it is hard to find a good business hotel in Sevilla or other destinations with a ludic or festive connotation, like Malaga or Salamanca. However, the tourist sector has made an effort to create a whole range of special services for this type of client. 
À la carte restaurants, gym, wifi and free computers in the rooms, massage service, stationary bikes, safe-deposit box for your laptop and documents, business centre and meeting rooms. Business hotels in Valencia, Bilbao and many other Spanish cities which understand their clients and have a professional staff. 
Hotels which are much more than a hotel because they have the capacity to transform and offer an exclusive business service and an immaculate personal attention for their guests to enjoy their holidays.