Organising business trips always demands time in advance and requires a good knowledge of the hotel being booked: accommodation on these trips is very important not only because rest and privacy become something indispensable, but because in many cases these business trips involve celebrating meetings at the hotel.
The offer for business hotels,  limited and poorly adapted a few years ago, has grown to become really competitive especially in larger cities like Madrid and Barcelona and classic destinations for business meetings and conventions such as the coast of Andalusia, Majorca or the Canary Islands.
The best hotels are those that naturally combine the spaces for work and rest, so that the executive can enjoy his stay and be successful without having feeling that he is working 24 hours a day.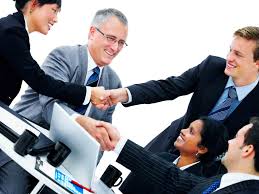 For this, it is essential to book a hotel in the city centre, close to the headquarters of the main tourist attractions of the capital, its best bars and most emblematic restaurants: the goal is for the business trip to appear, whenever possible, a leisure trip.
Rooms with free wifi in Barcelona or business accommodation in Madrid with wake-up service, these small details in hotels of this nature are essential while choosing an accommodation.
It is also important to bare in mind the connections to major transport and train stations, metro and airports of the city. As combining everything perfectly together is impossible, you can choose a hotel with meeting rooms in Barcelona right in the centre of the city or a hotel with parking in Madrid near Castellana and Madrid's IFEMA trade fair.
A hotel chain that has a large portfolio of business hotels in Madrid is Confortel Hotels, whose facilities particularly stand out for its first class meeting and event areas.